BASEcamp
The place for startup & early-stage tech companies
REMOTE OFFICES, REAL COMMUNITY
BASEcamp is not a co-working shop, incubator, accelerator or innovation center - it is a mash up of all these things with a changing personality around the makeup of our residents.
This adaptive reuse building located in Downtown Beaufort is designed to facilitate the development of Beaufort's tech economy by meeting the unique needs of technology entrepreneurs seeking a transitional and adaptable office space and conference facility of the highest quality, while allowing residents access to the Beaufort Digital Corridor's network of like-minded professionals.
BOOK A TOUR | GET A DAY PASS  |  VIEW BROCHURE
WHO WE SERVE:
Our membership-based technology incubator primarily services tech start-ups working on unique technology products and a select group of tech service providers and venture capitalists. Be prepared to answer the following questions to determine if your startup is eligible for membership / incubation:
Are you currently working remotely for a tech-related business or starting up your own tech company?
What status best fits your startup / organization (idea/pre-seed, seed, startup, early stage growth, or sustained growth)?
How many employees do you have?
Please provide 1-2 sentences about your organization.
Do you have a company website we can refer to? Note, this may not be applicable if you are a startup and have yet to build one.
AMENITIES:
Flexible Workspace Solutions, plus BDC Benefits: Ten office spaces and seven coworking desks. BASEcamp has a kitchen, conference room, common area, and high-speed wifi. Residents benefit from access to the Digital Corridor's network of tech and business professionals, and the BASEcamp Gallery provides rotating art displays from local artists.
TYPES OF MEMBERSHIPS:
Coworking Desks: Drop-in and grab a coworking desk $25/day or $100/week, or subscribe monthly part-time $99 or full-time $198. Try us out at Coworking @ the Corridor every Friday. Reserve Your Space Here
Private Offices: BASEcamp is currently taking reservations for one to four-person private offices. Interested? See Residents below for availability, FAQs below for rates, or Contact us for details.
Event/Training/Meeting Space: See our FAQs below for options.
APPLY FOR MEMBERSHIP:
1. Schedule a required Membership Tour.
2. Apply for Membership (details provided on tour).
TRY IT OUT FIRST:
Traveling from out of town, or just visiting for the day? GET A DAY PASS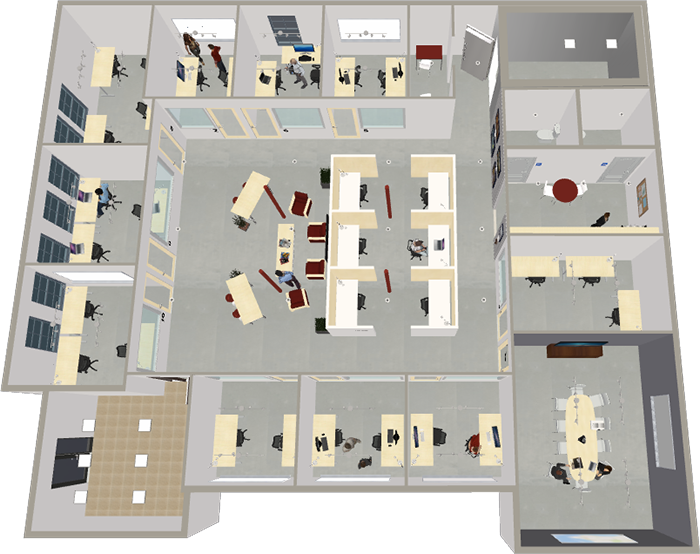 1
2
3
4
5
6
7
8
9
10
TD
A
B